Satisfied Customers Are Always the Best Reference
Stadtwerke Speyer GmbH
Stadtwerke Speyer (SWS) is a modern utility company and, with around 300 employees, one of the most important employers in the Speyer region in Germany. We reliably supply our customers in Speyer and around with electricity, natural gas, heat and fresh drinking water.
read more
For more than 160 years, we have been shaping life in Speyer and the region and ensuring a continuous improvement in the quality of life through forward-looking investments in infrastructure such as fiber-optic and district heating, as well as in environmentally compatible mobility. We are committed to a diverse city life by supporting local clubs, institutions and events, and by developing the MeinSpeyer app.
Climate protection is one of our fundamental corporate goals. We actively promote the expansion of renewable energies by building and operating wind turbines and numerous photovoltaic and solar thermal plants.
Hermann Sewerin GmbH
Hermann Sewerin GmbH is a medium-sized, family-run company. For 100 years, our products have been helping to protect industry and the population worldwide against water losses and to secure the gas supply. The technologies we have developed for locating gas and water leaks
read more
and pipelines make SEWERIN the market leader in the industry.
Be sure to check out SEWERIN's website »
Nexans autoelectric GmbH
Bavarian-based Nexans autoelectric is shaping our globe's future. With its vehicle wiring systems, drive cabling and assistant systems, Nexans autoelectric ensure that information and energy are transported reliably to the right place in a vehicle at the right time. This work benefits
read more
millions of people every day
and has been doing so for over 50 years. With 12,000 employees worldwide, Nexans autoelectric is shaping the mobility of today with new impulses, intelligent solutions and a dedication to providing the very best products.
PIEGA SA
Since 1986, PIEGA has been meticulously developing and producing first-class loudspeakers by hand. What once started in a garage still combines passion, masterful manufacturing and unique sound quality. Their ribbon technology and seamless aluminum cabinets in a timeless design
read more
 have led to worldwide recognition. But their standards of perfection and innovation go far beyond. At PIEGA, every step in product development stands for excellence and the highest quality, with the goal of reproducing music in a lifelike and authentic manner.PIEGA consciously sets accents against the masses and remains true to its roots. The family-run manufactory is still located on the shores of Lake Zurich and is managed by the second generation. The core competencies are constantly being perfected, relying on decades of experience and unsurpassed craftsmanship.
Dataport
Dataport is the IT service provider for public administration. As a partner for all digitalisation projects, the company supports the public sector from the initial idea through to secure operation. To this end, Dataport collaborates with providers from the region and supports federal IT cooperation.
read more
Dataport manages all the IT services that public sector institutions require for their work, including operating infrastructure such as data centres, networks and clients, as well as developing and operating software. The company also offers comprehensive, valuable services to the public sector, from IT procurement and training to project management and consultation. As a public-law institution with its headquarters in Altenholz, near Kiel, Dataport is owned by the states of Bremen, Hamburg, Mecklenburg-Western Pomerania, Lower Saxony, Saxony-Anhalt and Schleswig-Holstein and by the communal IT association of Schleswig-Holstein. Dataport operates branches in each of the abovementioned states. The company has around 4,000 employees and achieved a turnover of 900 million euros in 2020.
Eckert & Ziegler BEBIG GmbH
Eckert & Ziegler BEBIG is a global provider of radiotherapy products and a leader in brachytherapy in Europe. The company's branches and subsidiaries are located throughout Europe, Asia and the USA. Additionally,  Eckert & Ziegler BEBIG has a worldwide network of distributors and representatives
read more
to support the international marketing and sales of its product lines. Eckert & Ziegler BEBIG is the oldest subsidiary of the Eckert & Ziegler Group. The Eckert & Ziegler Group is one of the world's largest suppliers of isotope technology for medical, scientific and industrial applications. The Group's core businesses are cancer therapy, industrial radiometry and nuclear medical imaging.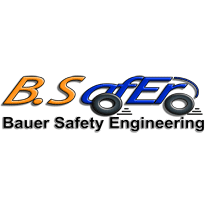 Bauer Safety Engineering GmbH
Bauer Safety started in 2006 as a small engineering office with a team of four and at that time mainly offered development services and consulting in the automotive sector, e.g. specification development and supplier management. Since 2008, the company has been involved in the
read more
development of drive systems using DC motors equipped with anti-trap protection in accordance with EU and US standards. Bauer Safety Engineering entered the series production business between 2009 and 2010 and has since been supplying extensive control units in the automotive sector. In 2013, the product portfolio was significantly expanded by the in-house production of control units in racing. Since 2018, the company has been even more intensively active in the series business. With its EMS partner, Bauer Safety also produces and supplies control units for applications in the office sector.
The company vision BSafEr stands for customer-oriented solution approaches, which can be easily implemented thanks to the family environment.
KORIAN Deutschland AG
KORIAN's vision "Best in Care", focussing on residents and relatives on the one hand and promoting quality and innovation on the other, has made them the leading provider of care and nursing services for senior citizens in Europe. A wide range of services and personal solutions are tailored to
read more
the special needs of senior citizens. In its network, KORIAN offers, among other things, long-term care facilities, special clinics, assisted living and home care and services. In addition to Germany and France, the KORIAN group is also active in Belgium, Italy, the Netherlands and Spain.
Based in Munich, KORIAN Germany operates over 250 facilities and 35 outpatient services with around 29,000 residents and 23,000 employees.
Hoppe Dialog GmbH
The team at Hoppe Dialog GmbH has been working in software development for more than twenty years to bring IT systems into well-documented, understandable and clearly described states and thus reduce their complexity. Lifecycle management, model-driven development, pattern,
read more
refactoring and
and code quality make up our daily work.
Testing is a matter of course, and it's automated whenever possible.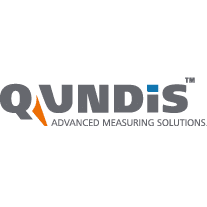 QUNDIS GmbH
In Germany and many other European countries the QUNDIS Group is a leading supplier of measuring devices and readout systems for consumption-based billing of water and heating costs. For over 30 years now QUNDIS GmbH has been a pioneer in the development of systems for recording
read more
consumption data, and our devices are now in operation in more than 30 countries, where they are installed in over 6 million residential units. In 2014 QUNDIS received the award of 'Top Innovator' at Germany's Mid-sized Company Summit. Our company is driven by our workforce of approx. 300 highly qualified specialists, who contribute the know-how and innovative skills which ensure technological leadership. The open QUNDIS systems enable the integration of OMS standard devices from a range of manufacturers. This enables us to provide our customers with the maximum flexibility and independence.
AMEDON GmbH
AMEDON GmbH specializes in developing and manufacturing web-based solutions for clinical research and medical applications. Our systems support a wide range of processes for the entire life cycle of an application, from data acquisition through data management to provision and analysis of data.
read more
We focus on
Clinical Research – Data and Study Management using eCRF / EDC Systems
Quality Assurance – Emergency Medical Services, Emergency Admissions Department, Anesthesia and Critical Care Transport
Networked Competence – Networking Medical Institutions
Telemedicine – Diagnostics and Patient Monitoring, Independent of Time and Location of Medical Personnel
Secure Corporate Communication – Secure Online Communication and Information Distribution
AMEDON creates tailor-made solutions that support individual workflows, facilitate transparency and help to save time.
zapf umzüge AG
One thing remains the same for all locations and service areas: We are service providers for moves, storaging and real estate issues. We offer professionalism, price-perormance fairness and flexibility. Established staff as well as sound training and education in eight different training areas
read more
guarantee quality, performance and customer satisfaction. We stand for security and competence, regionally, nationally and internationally. We face all challenges and will continue to find solutions for our customers, and we aim at nothing less than excitement. In addition to moves across any distance, extra loads as well as full service including packing cases, assembly, wrapping, renovation and removal we also lease and manage reantable areas for storage, logistics and production.
SHD Holding GmbH
Founded in 1983 by Manfred Sattler, SHD Holding GmbH focuses on the development and commercialization of software and organization solutions for the furniture industry. In 2010, the 350 employees of the SHD group generated sales of 34,3 million Euros. In the German-speaking
read more
market, SHD's solutions are used by approximately 75,000 users. SHD develops ERP systems for retail, planning systems for the configuration of kitchen areas as well as bathrooms and living rooms, interbranch solutions for warehouse organization and financial and personnel management software. In recent years, hardware as well as service sectors like consulting, business analysis, organization, training and phone services have gained importance at SHD.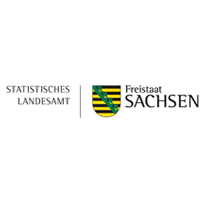 Statistisches Landesamt des Freistaates Sachsen
Regional Authorities for Statistics in the Free State of Saxony permanently collect, process, analyze and publish data by statutory provision. Data collected are prepared, analyzed and published based on scientific knowledge and with the appropriate methods and techniques.
read more
Apart from regional and federal statistic surveys, Europe-wide statistic surveys are conducted. Based on EU regulations, the European Union decided to perform the "Zensus 2011", a population and accommodation census, throughout its domain. Germany takes part in form of a register-based census, meaning that already available data are combined with data gathered in new surveys. The Zensus 2011 has two goals, determining the official population of Germany and yielding information on housing space, education and working life. In addition, results from the census are used as a basis for a variety of analyses which in turn will affect infrastructure planning.
Visit the website of Regional Authorities for Statistics in the Free State of Saxony
Stadt Zürich Sozialdepartement
People from all over Switzerland as well as from 160 different nations live in Zurich. Those in difficult personal, economic or social circumstances have a large number of support and assistance services at their disposal allowing them to improve their situation.
read more
The Sozialdepartement strives to act in accordance with social mottos Justice, Equality and Quality of Life. Our main goal is the sustainable integration of all parts of the population. In order to achieve this, the Sozialdepartement works in cooperation with around 230 social funding bodies, making the provision of required social services possible.
GAF AG
GAF AG is a globally active provider of solutions and services for applied remote reconnaissance and geoinformation. One of the unique characteristics of GAF is their combination of an application-oriented approach to technical excellence and extensive international experience in the 
read more
 development business. GAF has gathered experience in more than 100 countries with a focus on Europe and Africa, as well as Asia and South America. GAF's portfolio of services is extensive: acquisition of all relevant earth observation data and other geo data, GIS and data bank services, software development, including the planning and implementation of complex institutional projects in the areas natural resources, environment, infrastructure, and security.
J.M. Voith SE & Co. KG VTA
Voith sets the benchmark in markets for energy, oil and gas, paper, raw materials, as well as transport and automotive. More than 40,000 employees in over 50 countries make Voith one of the biggest family enterprises in the world. Voith Turbo Scharfenberg GmbH & Co. KG, based in Salzgitter 
read more
and a wholly-owned subsidiary of Voith, adds to the wide spectrum within Voith's rail segment by manufacturing clutches and systems technology and by providing correspondent services.
ND SatCom GmbH
ND SatCom is a leading provider of satellite-based broadband VSAT systems, network solutions for television and radio transmission, government and military communication, and ground stations. Its innovative technologies are used by government departments, the military, as well as
read more
in the field of television and radio transmission, telecommunications, and by companies. More than30 years of experience in the sector are testament of ND Satcom's expertise.
EUROIMMUN AG
EUROIMMUN AG is a leading manufacturer of reagents for laboratory medicine. It focuses on test systems for the identification of concourse antibodies in patients' serums, which facilitate diagnosis of autoimmune and infectious diseases as well as allergies. The widespread use of EUROIMMUN's
read more
products is evidence of their quality and reliability: More than 3000 laboratories across the world use EUROMIMMUN's products. An example of EUROIMMUN's innovative power is the BIOCHIP: a coating of cells or tissue sections is applied to paper-thin cover glasses, automatically cut to millimeter-sized fragments, and glued onto microscope slides.
duagon AG
Since 1982, MEN Mikro Elektronik GmbH has been developing and manufacturing fail-proof computer boards and systems for extreme environmental conditions in industrial as well as safety-critical embedded applications. In 1995 duagon was founded and has since grown to 
read more
a global company comprised of three business units – Network & Control (duagon & OEM), Computing System (MEN) and Engineering Services (ToR)
The products are used around the world, as control, measuring, test, and simulation computers in a large number of embedded applications. This encompasses heavily safety-critical, mobile markets like railroad engineering, buses, agricultural machinery, utility vehicles, avionica, naval architecture, as well as further mission-critical industrial and medical applications.
FEV GmbH
FEV is an independent, internationally leading engineering service provider for development of engines. Core areas are the construction and development of combustion engines as well as alternative engines, including their integration into vehicles. This also includes the development
read more
and application of hybrid systems, electrical engines, gears, electronic components/systems, hardware and software for electronic control, and chassis development and calibration. Based on extensive experience in targeted and economically efficient operation of testing facilities, FEV offers a wide spectrum of products and services for measuring and testing systems covering all applications from advance development to serial development to end-of-line test benches.
PLATH GmbH
For more than 50 years, PLATH GmbH has been a leading provider of solutions for strategic intelligence and communications surveillance. Originally endemic to HF-signal surveillance PLATH has expanded its range of activities to include VHF/UHF/SHF-signals including satellite communication,
read more
solutions for naval applications, and tethered as well as untethered surveillance. Within these areas, PLATH designs turnkey systems comprising the entire process chain from sensor detection to knowledge generation.
Raytheon Anschütz GmbH
With more than 100 years of experience, Raytheon Anschütz has an international reputation as a reliable partner for navigation systems for the professional shipping and shipbuilding market. The product range comprises well-proven Anschütz gyro compasses, adaptive autopilots, steering
read more
control systems, navigation radar, electronic sea charts (ECDIS), and highly customized Integrated Bridge and Navigation Systems (INS / IBS). Raytheon Anschütz was founded in 1905 as Anschütz & Co. in Kiel, Germany, and is now a subsidiary of Raytheon USA.
Learn Why So Many Users Trust Us.
Read our customers' testimonials and learn what they have to say about our products, consulting services and support.
"With microTOOL objectiF RPM, we have found software that allows us to build a comprehensive project portfolio management. The exchange with our partner microTOOL always takes place at eye level. We are very much looking forward to the future cooperation and to making our project management fit for the future."
"As a renowned RE tool manufacturer and our partner at the largest RE conference in Europe, the REConf, we have been working cordially together with microTOOL for a long time. We can count on this trustworthy partnership with microTOOL in demanding topics such as digital and agile transformation. We look forward to many more great partnership projects!"
"Having an appropriate software package that can fulfill our comprehensive requirements is the highest priority at DILAX. With in-STEP BLUE we have found a project management tool that meets the demanding requirements of ISO9001, IRIS (International Railway Industry Standard) and CMMI (for development) within the process DILAX process landscape."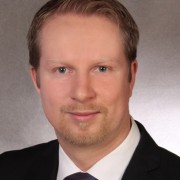 "We rely on objectiF RM because it delivers precise and comprehensive insights into the structure of the complex systems we develop for our customers. objectiF RM is also immensely helpful in assessing the impact of new requirements on ongoing processes. The significant reduction in time and effort required for troubleshooting allows us to produce high-quality systems and cut costs at the same time."
"We have been using in-STEP BLUE for project planning in smaller projects for a long time now. Meanwhile we utilize in-STEP BLUE in some of our teams for line work as well as for supporting projects with various process models. Application scenarios include file management, project and requirements management as well as full support for all activities and artefacts of the software development process."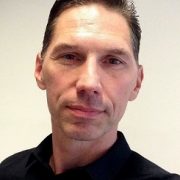 "We at TESAT rely on TOPxt, a custom-tailored variant of the V-Modell. An essential part of this is in-STEP BLUE, which offers ideal and tailor-made support for TOPxt."
"in-STEP BLUE has become my favorite product."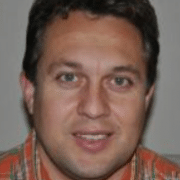 "Going for in-STEP BLUE was an excellent decision. It is easily adjustable to our needs and all customization can be done in-house. I would make the same decision today."
"microTOOL is a partner at eye level – and for us in-STEP BLUE is the ideal tool to manage our requirements and individual operations effectively."
"With the help of in-STEP BLUE's CoreProcess Edition we were able to make a highly customizable system for requirements management available during the implementation of the Scaled Agile Framework in our company. This enabled us to manage and prioritize requirements in a centralized system from the outset – process-based, cross-departmental and traceable. We are particularly proud of the fact that all necessary customizing was done in-house, resulting in reduced costs and realization times."
"How MEN benefits from in-STEP BLUE? Traceable processes, workflows and documents – not only in development."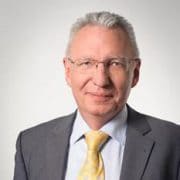 "I have come to know microTOOL as a competent, flexible and unbureaucratic partner who does not back away from the individual and complex tasks that appear in requirements management."
"I really like in-STEP BLUE's integration of Project Management, Requirements Management and Requirements Modeling. In terms of support, microTOOL is at the top of the league."
"For our work with the V-Modell XT a connection to in-STEP BLUE makes all the difference."
"In microTOOL we have found a partner that takes our requirements and incorporates them into their products, a partner that reacts immediately and that we have enjoyed working with for many years now."
"At microTOOL you will always find creative, fast-thinking, motivated and competent contact persons. In other words, perfect service!"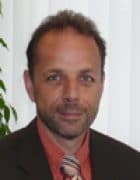 "We primarily use the in-STEP BLUE V-Modell XT Edition to support our requirements management and test specification processes formally and content-wise, as well as for test execution in development. in-STEP BLUE clearly stands up to comparison with similar tools. It does a lot, it is flexible and also highly customizable. microTOOL is always very proactive when dealing with requests and creative in the design of extensions."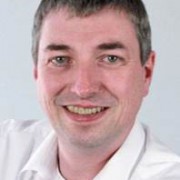 "in-STEP BLUE enables us to comply with ISO 26262 and Automotive SPICE, in particular with regard to traceability, from requirements to test cases to implementation. Its built-in configuration options combined with outstanding support made it possible for us to integrate our company-specific requirements for a project management software into in-STEP BLUE."
"I have come to know microTOOL not only as a company whose software solutions make the implementation of HERMES in projects easy but also one that provides optimal support. I think it's great that microTOOL supports the HERMES User Group on a regular basis."
"Documentation is of utmost importance for AMEDON – and becomes child's play with in-STEP BLUE."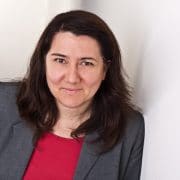 "Collaborating with the microTOOL consulting experts and support team for our migration project was a great experience."
"Scrum and high compliance standards? No issue with in-STEP BLUE Scrum Edition! So far I have settled 79 projects in 4 years with the help of in-STEP BLUE. Daily updated burndown charts, impediment lists and versioned project artefacts in in-STEP BLUE Scrum allow me to keep track of every single one of my parallel projects."
"Especially for complex, long-term software development projects in-STEP BLUE helps to maintain an overview and prioritize and organize our tasks and processes. It is of utmost importance to us that we can adjust the system to our requirements and approaches and that it supports different process models."
"in-STEP BLUE is the perfect choice for us. What I particularly like are in-STEP BLUE's numerous customizing options as well as its openness to other tools. Also, the support provided by microTOOL is topnotch."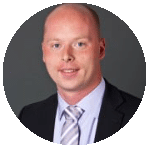 "in-STEP BLUE is an integral part of all test management processes for eight ATS (Air Traffic Services) as well as of planning procedures for software acceptance processes at Deutsche Flugsicherung. It is a vital part of daily test and resource planning.
Its multiple configuration options are particularly helpful. They make it possible to adjust the testing process and implement user requirements in no time."
"Our staff members' requirements of in-STEP BLUE keep presenting me with tricky and exciting tasks. Solving these tasks and implementing the solutions is fun at all times. In the end it is always possible to make project work easier for our staff. In case I do get stuck there is the committed microTOOL support team, offering help and guidance whenever I need it."
"After having successfully used objectiF as part of our software development projects in the past, we decided to manage our development projects with in-STEP a few years ago. We now have an even tighter grip on documentation as well as on date control and cost planning!"
"The reasons we use in-STEP BLUE in almost all operating ranges, from applicant management to development projects with specific processes to quality assurance are its numerous possibilities. To me, in-STEP BLUE is the "mightyTOOL" for project management, configuration management and artefact regulation."
"in-STEP BLUE is a tool that can be precisely adapted to the needs of users – and not vice versa. Coupled with a friendly and knowledgeable team – this is microTOOL."
"We use in-STEP BLUE in the processing and documentation of development projects. The ability to support a variety of business processes and to customize them to our needs is one of its major strengths."
"I gladly recommend the in-STEP BLUE PRINCE2 support to my clients.​"
Requirements and Project Management with objectiF RPM at Hoppe Dialog GmbH
Our employees are used to working on projects where validation is required. For that reason, we've been documenting and versioning for a long time. Our favorite models to use are those that can be understood even by people outside our discipline. Generated documents contain artifacts for which we use established procedures such as UML, SysML and E/R modelling.
These are all reasons why we use microTOOL objectiF RPM. No other provider was able to offer us such good integration and consistency between graphical models and text-based artifacts as microTOOL with objectiF RPM. We use objectiF RPM for requirements and project management as well as for the documentation of entire projects. We place particular emphasis on the use of diagrams as they facilitate knowledge transfer within the team and to the customer. We use objectiF RPM to create requirements derived from our customers' wishes. We plan the workload for completion of projects and arrange the tasks which arise in versions, releases and sprints. We create test cases and scenarios and document test runs in objectif RPM. We maintain glossaries for communication with our customers and use objectiF RPM's interface for data exchange with Jira. Last but not least, analysis of the underlying database makes it possible for us to easily invoice the work done.
Hoppe Dialog GmbH about objectiF RPM
Presentation at the microTOOL User Conference 2016 by Ralph Hoppe.
Cross-project Requirements Management and Issue Tracking with in-STEP BLUE
In 2011, PLATH began to implement in-STEP BLUE as an extension for an ERP-based project management solution. Focal point of the first phase was Requirements Management and Issue Tracking for approximately 25 concurrent projects. In addition, processes for Risk Management, Lesson Learned, and Configuration Management were introduced. Further expansion is planned for the future.
Projects realized by PLATH include product development in electronics hardware and software, as well as projects for customer integration and customer-specific solutions. Furthermore, all requirements arising from client offerings are managed by in-STEP BLUE.
The main challenge for the introduction was to create a solution that integrates different approaches arising from individual needs of management, customers, and employees.
Plath GmbH about in-STEP BLUE
Presentation at the microTOOL User Conference 2013 by Ulrike Hofmann and Carsten Frank.
Project Controlling with in-STEP BLUE
At SHD, 30 employees handle around 1,200 requirements in 80 active projects. At the same time, around 60 employees access documents managed by in-STEP BLUE. In addition, activities and tasks are imported from in-STEP BLUE for use on the SHD portal.
in-STEP BLUE is used for:
requirements management for the ERP systems MHS and Ecoro
project management via a customized CoreEdition template
process chains filed in in-STEP BLUE for use in client projects
project management for internal projects
connecting the SHD communications platform
SHD Holding GmbH about in-STEP BLUE
Presentation at the microTOOL User Conference by Ulf Wolfsgruber.
Configuration Management with in-STEP BLUE
In 2001, Voith Turbo Scharfenberg introduced in-STEP BLUE as the tool for configuration management. The primary objective was to map processes, project states for internal overviews and statistics, and audits, while also providing a solid basis for effective claims management and the systematic filing of documents. Compliance with EN 50126 for railway applications was realized with in-STEP BLUE, as well as the configuration of document life cycles via state machines and the definition of roles including corresponding rights management. in-STEP BLUE is currently scheduled for use in approximately 200 projects per year.
J.M. Voith SE & Co. KG VTA about in-STEP BLUE
microTOOL User Conference 2012: Axel Velarde, J.M. Voith SE & Co. KG VTA
Project Management at duagon with in-STEP BLUE
duagon (formerly MEN) utilizes in-STEP BLUE to
plan and control work efforts in development projects,
handle configuration management,
handle document management including various approval processes,
track actions in quality management,
organize and set up workflows in various areas.
duagon (former MEN Elektronik) about in-STEP BLUE
Presentation at the microTOOL User Conference 2014 by Clemens Schmidt
Project Portfolio Management with objectiF RPM
The constant digitization in our business areas, as well as the ever-increasing complexity of our projects, require good project management. With objectiF RPM, we want to introduce a new management level in project management to create a holistic overview of all company-relevant projects. The focus here is particularly on reporting and versatility.
Hermann Sewerin GmbH uses objectiF RPM to support the overall Safety Lifecycle:
Change Management
For existing product lines, we use oRPM for product maintenance. The scope ranges from recording software errors as part of quality assurance to adding improvements in order to meet market/customer requirements. Thereby oRPM helps to manage changes and to analyze their impact and effort when planning new releases.
Project Management
Whether on a small scale, with independent work organization, or on a large scale, with cross-project control, oRPM allows us to efficiently manage complex processes.
Document Generation
Both the documents required for certification and the documents required for communication with customers and/or parts of the company outside the department are generated by oRPM.
…from plan-driven through hybrid to agile
oRPM is a transformation trigger for our development process in order to be prepared for the future regarding the dynamics and complexity of requirements.
Certified Functional Safety for Gas Detection and Gas Monitoring According to DIN EN 50271 with objectiF RPM
The mobile gas measuring and gas detection devices of the EX-TEC® PM 5×0 series make daily work easier for gas installers, maintenance personnel and other
skilled personnel. They can use them to locate leaks in freely accessible gas lines, assess the risk of explosion and determine toxic gases with regard to
compliance with the occupational exposure limits (OEL).
in-STEP BLUE at QUNDIS GmbH
QUNDIS uses in-STEP BLUE in the areas of requirements management, test management, deviation management and configuration management for nearly all development projects. Currently, the system's functionality is being incrementally expanded to include project management. By mapping existing process models in in-STEP BLUE each team member can live the process without digging deep into specific process descriptions. Customer requirements as well as generic requirements from internal specifications, national and international norms as well as guidelines are managed centrally and attached to existing projects, making instant notifications and reactions possible.
in-STEP BLUE at AMEDON
AMEDON uses in-STEP BLUE as Test Management tool. Especially in the medical industry strict rules apply with regard to obligation of proof and complete documentation of test operations. in-STEP BLUE makes it possible to customize document templates and to generate documents quickly and easily.
Development Projects with in-STEP BLUE at zapf umzüge
in-STEP BLUE enables zapf umzüge to manage, process, document and realize a variety of different development projects. The ability to support different business processes and to customize them to our needs is one of its major strengths.
How in-STEP BLUE is used at the Sozialdepartement
The Sozialdepartement uses in-STEP BLUE since 2009. in-STEP BLUE provides valuable support for IT project management as well as requirements management including gathering, structuring and realization.
in-STEP BLUE facilitates the work of all users according to their respective roles within the projects.
in-STEP BLUE at GAF AG
in-STEP BLUE is used to organize and manage higher-level resource planning at GAF. Within specific projects, management of requirements, allocation and execution of tasks, time management, monitoring, and configuration management is handled by in-STEP BLUE. Development processes according to SCRUM as well as our own processes are applied in order to meet the specific demands of the distinct projects at GAF. The possibility to configure and adapt in-STEP BLUE to our company's processes supports the quality management system according to ISO 9001:2008.
Project Management with in-STEP BLUE at ND SatCom
At ND SatCom, in-STEP BLUE is used as a platform for document generation and management of a large-scale, V-Modell XT compliant project for the Deutsche Bundeswehr with approximately 150 project participants. In addition, in-STEP BLUE has proven to be a valuable change management tool, making the numerous technical adjustments and changes in complex overall systems within satellite communications facilities easily manageable.
At ND SatCom, in-STEP BLUE is used for
Version Management
Change Management
Archiving
V-Modell XT-compliant Project Execution
EUROIMMUN AG implements Standards for Development Processes – with in-STEP BLUE
Using in-STEP BLUE allows EUROMIMMUN AG to standardize and document technical development processes. This includes adhering to legal provisions for the development of medical devices. For example, DIN 62304 prescribes a risk analysis for each requirement, which in turn leads to risk control measures requiring their own risk analyses. This process, which continues until residual risks are reduced to a minimum, is mapped by in-STEP BLUE. in-STEP BLUE provides most of the required documents based on templates and data sets:
Development plan
Requirements specification
Architecture
Risk management dossier
Configuration management
Functionality dossier
Approval
Project Management with in-STEP BLUE
Since 2007, FEV uses in-STEP BLUE as a tool for project management. in-STEP BLUE was implemented to organize and support the introduction of CMMI (Capability Maturity Model Integration). At FEV, in-STEP BLUE is used by more than 100 users on a regular basis, in particular by departments for software and hardware development, where it is used mainly for requirements and configuration management.