Good Project Management Improves Processes.
objectiF RPM is Your Enabler.
Manage Projects in a Classic, Hybrid, or Agile Manner
You decide. With objectiF RPM, everything is possible. You can plan your projects classically with milestones according to a phase or the V-Model. You can also use an iterative, incremental method and follow agile approaches such as Scrum or Kanban. Interested in a combination of both? No problem at all. In objectiF RPM, you will find a wide range of project management metrics, charts, boards, and features to help you put together the right project approach for you.
Classic Project Management
In classic project planning, a project is divided into successive phases. The project structure (work breakdown structure) consists of work packages. Activities with milestones are scheduled to realize the work packages. With objectiF RPM, you assign requirements to activities and work packages using drag & drop. This makes it transparent which requirements are processed when, by whom and in which context. You can combine activities with incoming and outgoing documents, such as a requirements specification or a project manual. You can see right away which requirements exist or which deliverables need to be created.
Do you rely on agile project planning? For agile release, team and sprint planning, you will find a planning workflow in objectiF RPM. All planning steps – from the product backlog to the release, team and sprint backlogs to the Kanban Board – can be tracked at any time. The status of epics, feature requirements and user stories show you the current work progress. Create new releases and sprints using planning patterns. Everything you need for agile project management is generated: Backlogs, user story boards, burn down and burn up charts, cumulative flow diagrams, staff utilization reports for resource management, earned value analysis charts, dashboards, and more. Watch the video to see for yourself.
Get Started Quickly with Project Templates
Project templates in objectiF RPM provide the complete setup for a project: a Gantt chart as a project plan, a pre-structured product repository for all project results, templates for documentation, a working environment for the teams with backlogs, user story boards and directories for configuration management as well as prepared reports and dashboards for project controlling. Simply download project templates from the cloud or define your own templates to structure projects according to your individual processes.
Project Planning via Gantt Chart
Gantt charts visualize the project structure with activities, work packages, milestones, and control flows. When you create a project, an initial project plan is always created. Especially in large projects with multiple teams, you can see right away how far the development of releases and sprints has progressed in the Gantt chart. If deadlines are slipping and the end date of the project is at risk, you can see this in the project plan by checking the critical path. By comparing planning versions, i.e. versions of the Gantt chart, you can quickly determine what has changed and what has been delayed.
In objectiF RPM, you can map the company's organizational units with their employees and projects, and manage project members and project groups with their calendars and activity assignments for each project. The easiest way to add employees to objectiF RPM is via the provided Active Directory interface. Configurable views and real-time reports show you the employee workload in the project or across all projects in the organization.
For cost planning, you can define internal and external hourly rates for employees per period and specify types of additional costs. The actual data on employees' workloads is recorded in objectiF RPM using the integrated time recording function. The software then provides you with planned and actual internal and external personnel costs, period-related budgets and planned and actual additional costs with due date and posting date for each activity.
With objectiF RPM, you always know the current status of your projects. This is ensured by real-time reports on all project data. Configurable project dashboards show you selected charts (burn up/burn down, earned value, cumulative flow, etc.), reports by status, employee utilization, and all kinds of planned/actual comparisons. Whatever is most important to you can be viewed or exported as a report.
A project is already in progress you want to add more teams or entire projects? With objectiF RPM you can use patterns for repeatable activities. This way you can quickly add more teams with their own backlogs, Kanban Boards, document templates, real-time reports and metrics. Watch the video to see how easy it is.
Project Management Features
objectiF RPM offers a wide range of charts, boards, metrics and templates so that you always have deadlines, costs, workloads, changes and resources under control.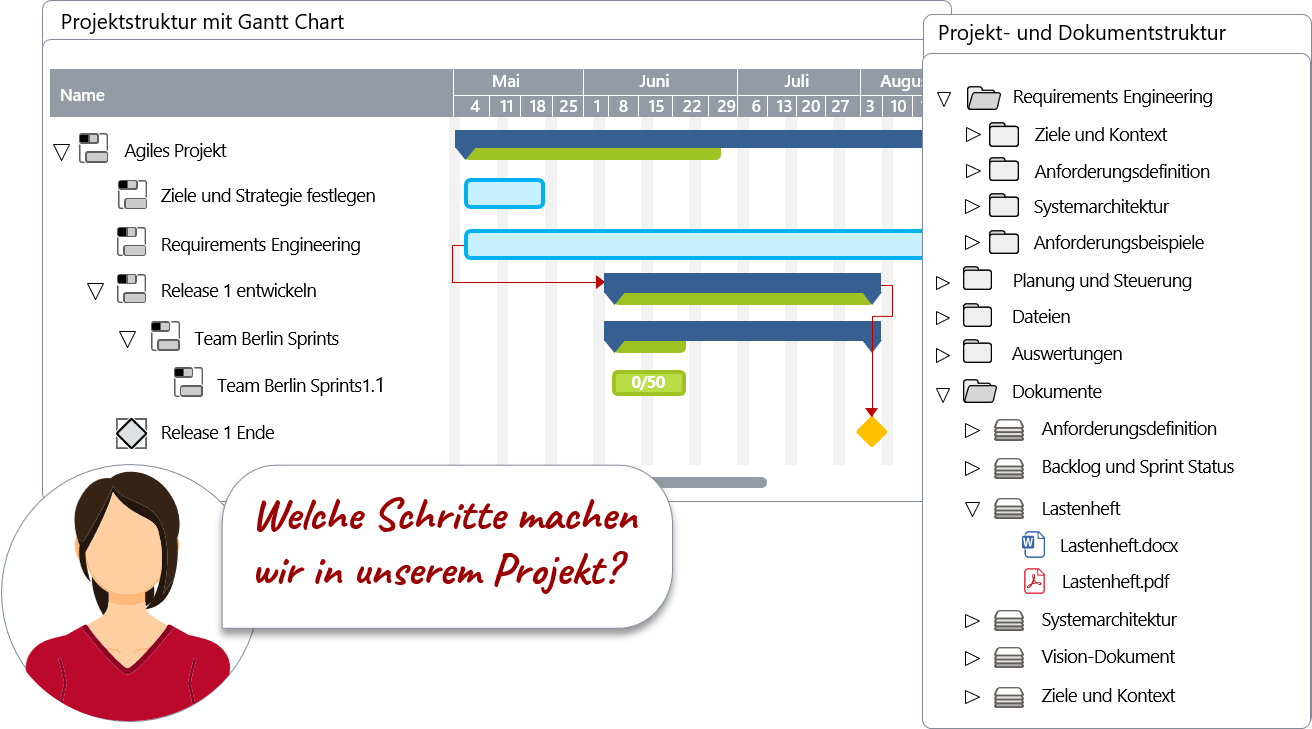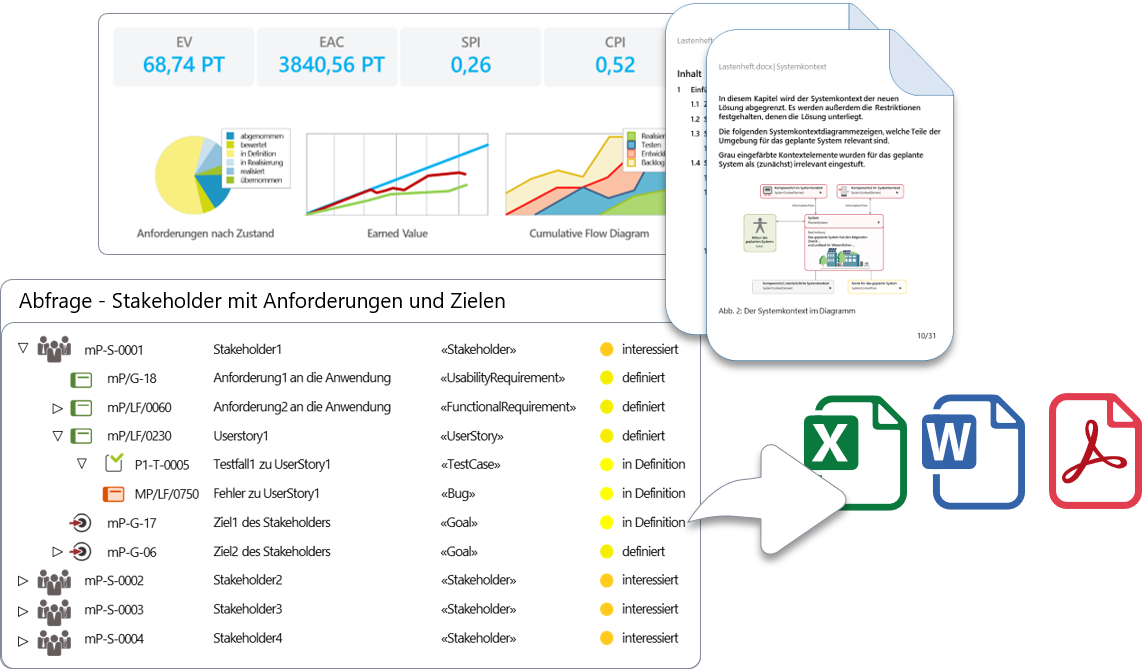 Collaboration
Backlogs
Document management
Earned value tree map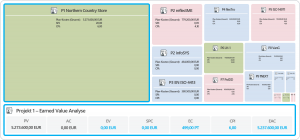 Kanban board
Cost management
KPI dashboard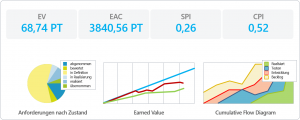 Project structuring
Access rights management
Reporting
Resource management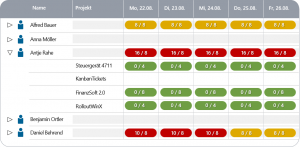 Workflow management
How to Implement Your Project Management Process
with Our Tools?
With microTOOL you have a competent partner at your side. We have been developing software for efficient and secure processes for 39 years. That's why we don't offer standard solutions, but highly customizable tools for your individual needs. We can help you with integration and implementation. Arrange your free consultation appointment now.
Would You like to Learn More about the Project Management Software objectiF RPM?
Get to know the project management functions of objectiF RPM live. In our free webinars we show you the features and answer your questions.
Learn how to better plan, control and track projects and portfolios with objectiF RPM. We'll show you how you can proceed classically, agilely or hybrid.
read more