Our hotline is available from Monday to Friday between 9 a.m. and 5 p.m. (except on national and local public holidays).
Feel free to call us at: +49 (30) 467086-20
Thomas Schmoldt has been taking care of our customers for 18 years. Together with them he develops solutions in the technical area and likes to share his know-how in Best Practices.
Benjamin Neu always finds a way to make the optimal use of our tools for our customers. With his indepth knowledge, he translates technical solutions into practical applications.
Learn Why Our Support Receives Top Grades from Our Customers
"Collaborating with the microTOOL consulting experts and support team for our migration project was a great experience!"
"If support was an olympic discipline, microTOOL would surely win the gold medal."
"in-STEP BLUE is the perfect choice for us. What I particularly like are in-STEP BLUE's numerous customizing options as well as its openness to other tools. Also, the support provided by microTOOL is topnotch."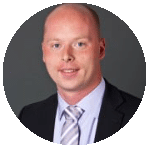 "Our staff members' requirements of in-STEP BLUE keep presenting me with tricky and exciting tasks. Solving these tasks and implementing the solutions is fun at all times. In the end it is always possible to make project work easier for our staff. In case I do get stuck there is the committed microTOOL support team, offering help and guidance whenever I need it."
Changelogs, Manuals and More