Your Best Choice for Requirements Engineering and Management Software
Excellent Requirements quality is critical to your project success. Analyze, document, validate and manage your requirements with a solution that fully supports all requirements engineering and business analysis activities. Characterized by absolute traceability and version control of all changes. objectiF RM is your best option for first-class requirements management with AI assistance.
Increase Your Business Agility – Your Entire Team Benefits.
Whether you are a requirements engineer, product owner, business analyst, software or system developer, system architect, quality manager or tester, objectiF RM enables you to work collaboratively, efficiently and securely.
objectiF RM Offers the Following Key Features
Ensuring High Quality Requirements.
The Benefits of
objectiF RM
More Structure
For Increased Process and Solution Quality
The use of templates in objectiF RM results in higher process and solution quality. Uniform structures and workflows are tailored to your organization and make it easier for everyone involved to work together.
More Velocity
For Higher Efficiency
With objectiF RM, projects can be easily scaled and the creation of reports and documentation is done with minimal effort. This allows you to reach your goal faster and more efficiently.
More Traceability
For Better Transparency
With objectiF RM, a higher traceability is guaranteed. The ability to see which results are affected by changes to requirements at any time guarantees full control. 
Standardize Your Projects to Your Needs with the objectiF RM Core-Features
Make your results visible and traceable.
Refine communication and workflow of your agile team.

Customizing
objectiF RM is highly customizable. Define your own artifacts, forms, workflows, processes, patterns and reports. Create your own functions and interfaces. We are glad to assist you.

Workflows
With objectiF RPM, you define workflows that are controlled depending on their status and can also include the creation of documents. This ensures that recurring workflows are executed consistently.

Modeling
The visualization of artifacts, structures and processes creates a collaborative understanding of the requirements and a big picture of the solution. With models in objectiF RPM you visualize your results and make them reviewable.

Traceability
With objectiF RM you can trace requirements forwards and backwards through their development. This allows you to assess the impact of changes and ensure that the solution meets the goals of the stakeholders.
Artificial intelligence
Quality assessment includes checking requirements for understandability and identifying a wide range of similar requirements. Use the potential of AI with objectiF RM as early as the requirements gathering phase.

Collaboration
Fully integrated instant messaging and video conferencing in objectiF RM make it possible to reference and share work results without interfaces. In objectiF RM, meetings and chats are just a click away.

Versioning
Projects must be able to handle changes. The automatic version control in objectiF RM makes it easy for you to track changes and, if necessary, to consistently revert back to a previous version.
Reports
Always be up-to-date on the latest report. objectiF RPM provides metrics and real-time reports that can be displayed in dashboards, generated in documents, and exported in various formats. These activities can be set up completely automated as well.
Governance and compliance
With objectiF RM, you establish standards in the sense of governance. objectiF RM supports your consistent compliance with project and document templates, process modules and patterns.
Check Our Free Whitepapers on Requirements Engineering Topics
These Interfaces Are Available in objectiF RM.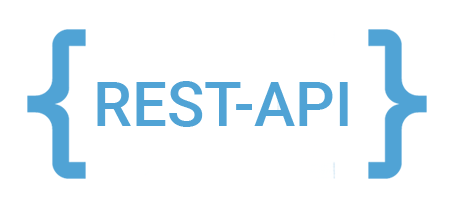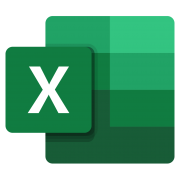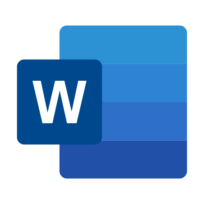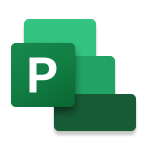 We Would Be Happy to Assist You and Plan an Individual Implementation of objectiF RPM for You.
The software is highly extensible and customizable. But we don't leave you out in the cold. Our consultants will help you customize a solution and develop individual trainings for your employees.
New blog posts, new trainings, new knowledge, new releases, new downloads about objectiF RM.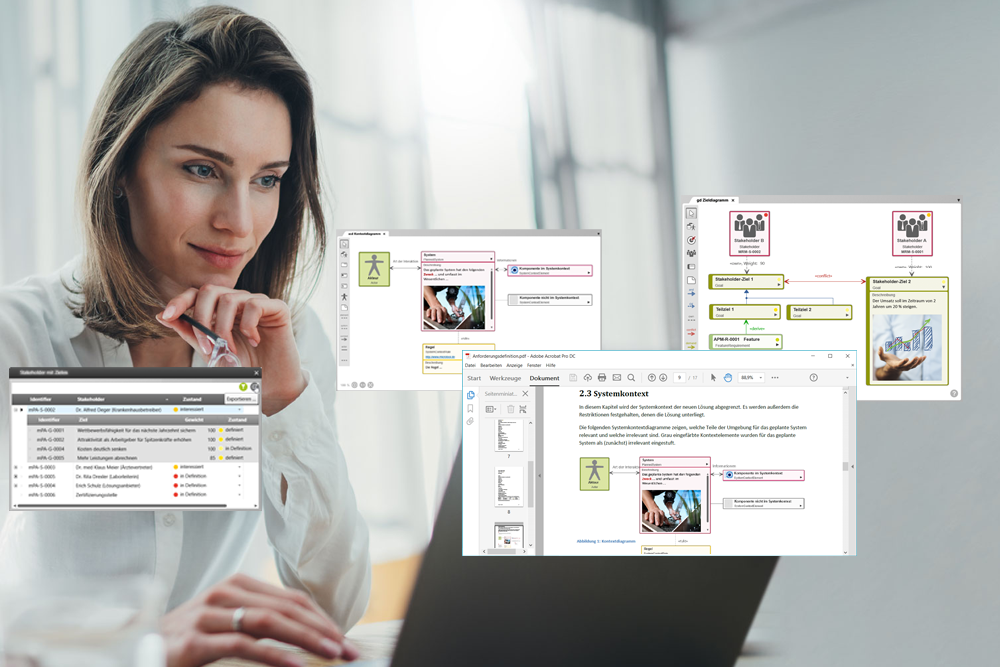 Learn about requirements and their interrelationships from different angles and in the context of requirements engineering with objectiF RM.
read more