Manage all your documents, in projects and organizations. Custom-tailored to your needs and specifications.
Upon installation in-STEP BLUE creates a common structure for document management in your projects. No set-up time for a quick start.
Manage all your files such as texts, tables or graphics directly in in-STEP BLUE, regardless of format, e.g. requirements, test cases, ideas and project requests.
Document states are instantly visible and accessible. With customizable states for different types of documents.
Display, arrange, sort or filter selected properties at the click of a mouse.
Document management and project management in one single software.
Manage projects with processes .
Create and manage your documents in a single, common software. Support each team member individually, in projects as well as organization-wide. Take a structured approach to project work, make full use of templates and generate your project documentation at the click of a mouse and revision-secure. Make team work a success and master your document management. Start using in-STEP BLUE as document management software for your organization, projects and teams.
What is document management?
Document management comprises the creation and management of all electronically-generated documents. The goal of document management is the secure and retraceable creation of documents as well as the quick and organization-wide provision of documents, taking into account existing rights, versioning and archiving. The document management software in-STEP BLUE helps with all these aspects in your projects and in your organization as well.
What information do you need?
Document management is a vital factor for many organizations. How do you know who is editing which document? Who added which changes? What the real state of the document is? Document Management in in-STEP BLUE is more than a file management system. It is your individual access to real-time information, your personal progress indicator. With an integrated structure for document filing and organization-wide search you have all documents available instantly.
How does in-STEP BLUE support you?
in-STEP BLUE supports you with its comprehensive, easy to understand document management system. It's simple to plan and manage projects with in-STEP BLUE. But if you would like to continue working with templates, or if you want to know your project's status, trace changes and edit shared documents then this is the right software for you too. It also is an excellent choice for making documents available to the entire organization.
Document management for your organization
With in-STEP BLUE you, your colleagues, your superiors and the entire team can work in a common, integrated virtual environment. You can determine the storage structure you want, the templates you require and the content you support – e.g. requirements or test cases – all with the click of a button. It's that simple to get an overview of your results and documents. You always know where to find the documents you need and what your project's status is.
Click here for a list of functions of document management with in-STEP BLUE
Central management of all documents and file types.
Create useful project documentation.
Create a uniform filing system for your projects.
Define workflows for your document management.
Simple referencing of documents in projects.
Document interdependencies between products.
Secure and shared creation of complex documents.
Define effective access and editing rights.
Accurate import of database content into documents.
Full-text search for targeted search for results.
Document templates for standards-based documentation.
Automatic versioning of documents and difference detection.
Utilize documented information for biddings.
Enable effective archiving of all file types.
Support home office work through web access.
Automatic and error-free name assignment.
Create inividual document management with customized directory structures.
Define and utilize patterns for repeated and uniform document creation.
Create individual files paths for document check out on shared network drives.
Work revision-secure in your projects and the entire organization.
Set guidelines for structuring in your organization.
Enable full network access for home offices.
What users say about in-STEP BLUE
"in-STEP BLUE is the perfect choice for us. What I particularly like are in-STEP BLUE's numerous customizing options as well as its openness to other tools. Also, the support provided by microTOOL is topnotch."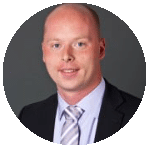 Discover document management with in-STEP BLUE now
Read our in-STEP BLUE blog and learn to customize the software.
The new version 6.8 of in-STEP BLUE again offers new features in the WebApp as well as improvements in filtering, naming and coloring columns.
read more